Spike Lee GET ON THE BUS Original screenplay for the 1996 film #158395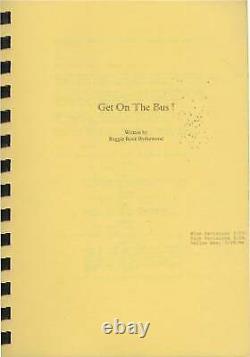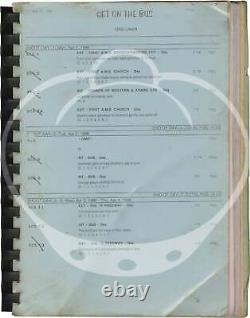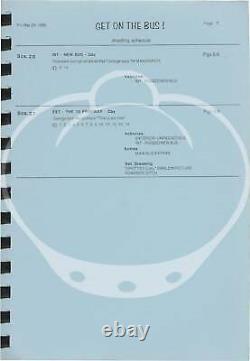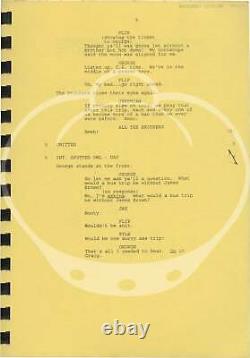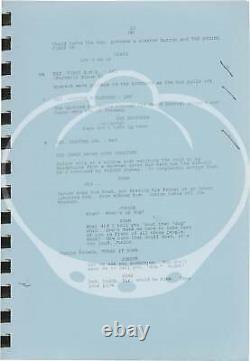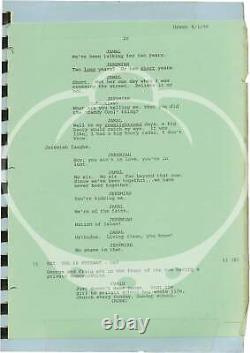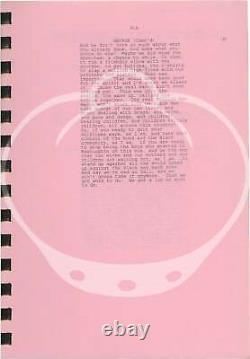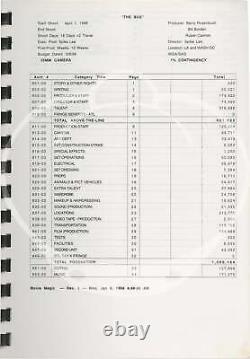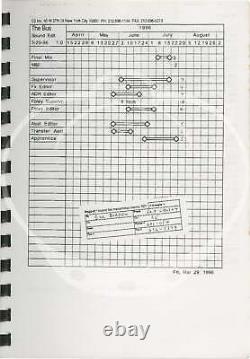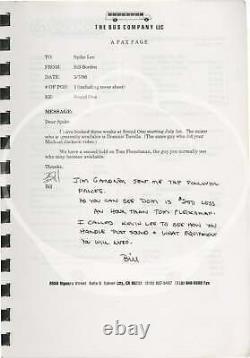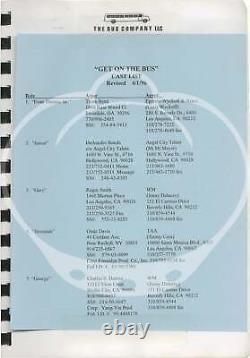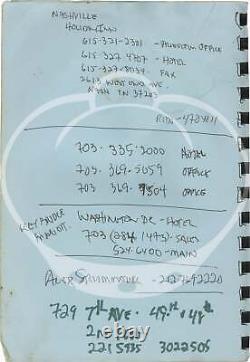 Get on the Bus (Original screenplay for the 1996 film). Author: Spike Lee (director); Reggie Rock Bythewood (screenwriter); Ossie Davis, Richard Belzer, Andre Braugher, Wendell Pierce (starring) Title: Get on the Bus (Original screenplay for the 1996 film) Publication: N. Description: Draft script for the 1996 film. Copy belonging to producer Bill Borden, with extensive production documents, including shooting schedules, budgets, contact sheets, and cast and crew lists, bound in before and after the script.
A diverse group of 15 African American men travel by bus from Los Angeles to Washington DC to attend the Million Man March. The first film directed by Spike Lee in which he did not appear.
Clear front wrapper, gray rear wrapper. Title page present, dated 3/29/96, with credit for screenwriter Reggie Rock Bythewood. 116 leaves, with last page of text numbered 93A. Xero duplication, rectos only, with rainbow revision pages throughout, dated variously between 3/28/96 and 4/1/96. Pages Very Good plus, wrapper Very Good plus, with a black comb binding.
Subject: 1990s Cinema, Adventure, African American Interest, Directors, Film Scripts, Social Justice, Radical, and Proletarian Interest. Royal Books is located in the midtown area of Baltimore, Maryland. Since 1996, we have specialized in rare books and paper relating to twentieth century literature, genre fiction, the arts, and popular culture, with a particular emphasis on cinema. All books noted as First Editions are also First Printings unless indicated otherwise. This listing was created by Bibliopolis.