8 HEADS IN A DUFFEL BAG Joe Pesci Original Script Screenplay Movie Prop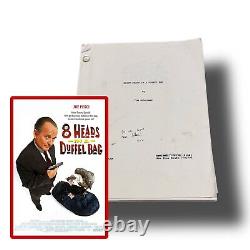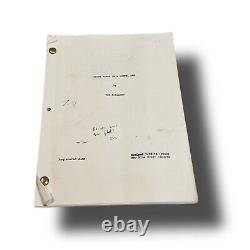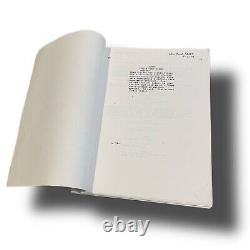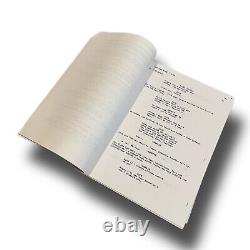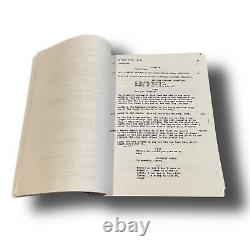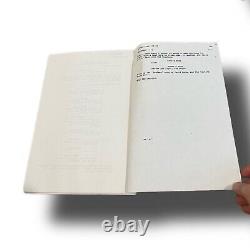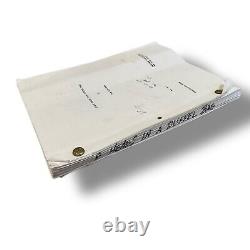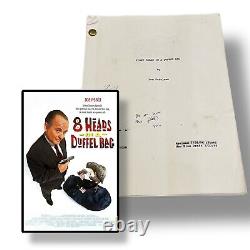 Original vintage "8 Heads in a Duffel Bag" script starring Joe Pesci. Some illegible annotations are noted on the cover page, with the earliest draft dated 07/93/96. Mafioso Tommy (Joe Pesci) is transporting eight severed heads of recently executed rival mobsters to San Diego. When his duffel bag is mixed up with that of medical student Charlie (Andy Comeau), Tommy tracks down Charlie's friends Ernie (David Spade) and Steve (Todd Louiso).
After kidnapping them, he goes after Charlie, who is vacationing in Mexico with his fiancée, Laurie (Kristy Swanson), and her hostile parents. Before Tommy can intervene, Laurie's mother (Dyan Cannon) finds the heads.
Great vintage production made script acquired via estate sale in Southern California in a large lot of vintage scripts from the 80's/90's/00's. This estate item originates from an individual with a long career in the entertainment industry.
This, along with the others, are vintage and in production used quality. If you are looking for a "perfect" script, I'd suggest purchasing a reproduction.
However, I do not offer those.