Beyond the Valley of the Dolls (1969) ORIGINAL Russ Meyer Movie Script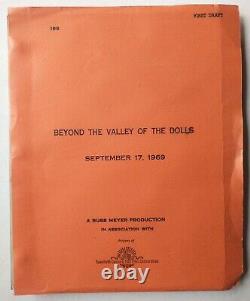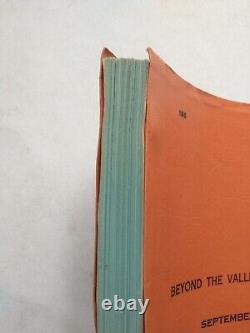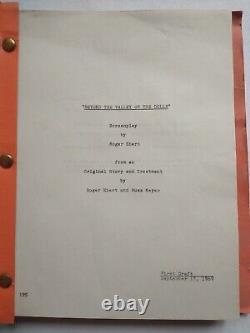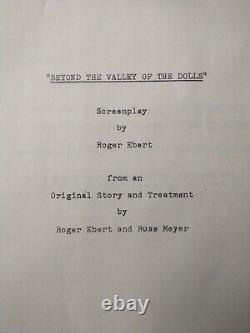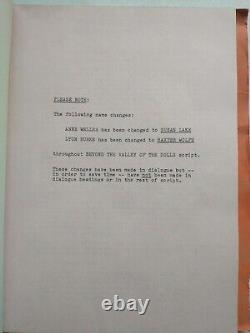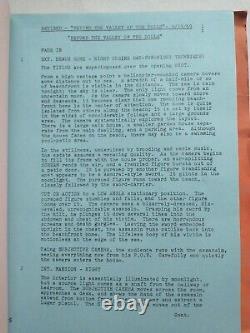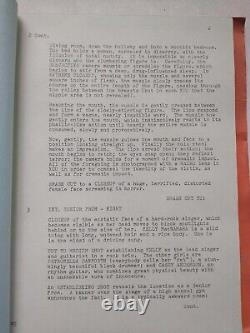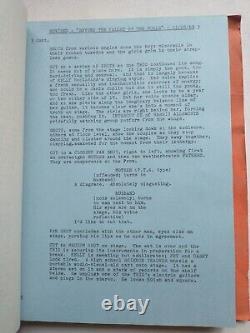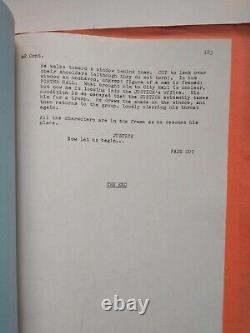 Beyond the Valley of the Dolls Script. Original movie script from Russ Meyer's 1970 cult classic, starring. Dolly Read, Cynthia Myers, Marcia McBroom, John Lazar & Charles Napier. The film was written by esteemed film critic, Roger Ebert, from an original story and treatment by Ebert & Russ Meyer. First Draft dated September 17, 1969.
Includes revision pages of varying dates. Covers creased at the edges.