Body Of Lies Original Movie Script Call Sheet DiCaprio Russel Crowe Ridley Scott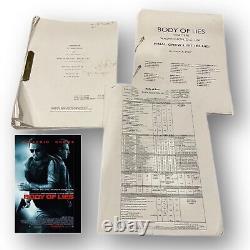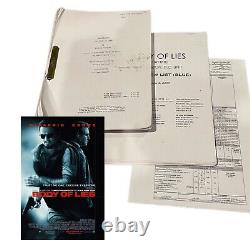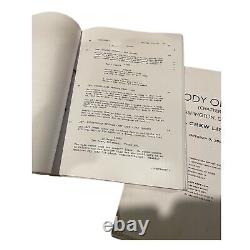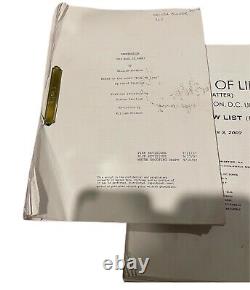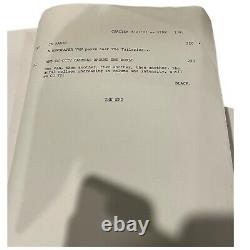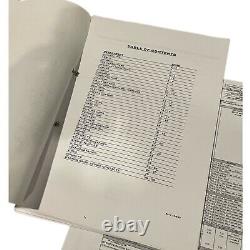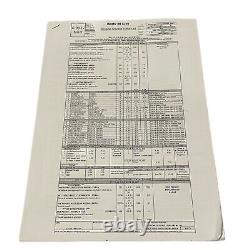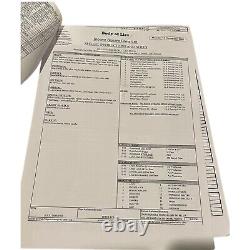 Original shooting script, crew list and call sheet. Title page present, complete script with 138 pages. The crew list has contact information for some of the industries leading people. Script in fine vintage condition with age and slight yellowing. Body of Lies is a 2008 American spy thriller film directed and produced by Ridley Scott, written by William Monahan, and starring Leonardo DiCaprio and Russell Crowe in the lead roles.
Set in the Middle East, it follows the attempts of the CIA and the GID of Jordan to catch "al-Saleem", a terrorist. Great vintage production made script acquired via estate sale in Southern California in a large lot of vintage scripts from the 80's/90's/00's. This estate item originates from an individual with a long career in the entertainment industry. This, along with the others, are vintage and in production used quality.
If you are looking for a "perfect" script, I'd suggest purchasing a reproduction. However, I do not offer those.