Colossus The Forbin Project Colossus (Original screenplay for the 1970 film)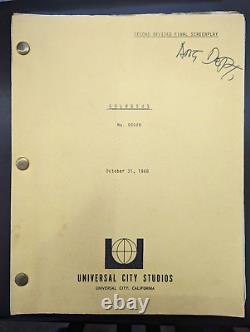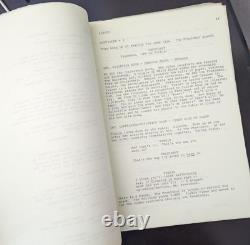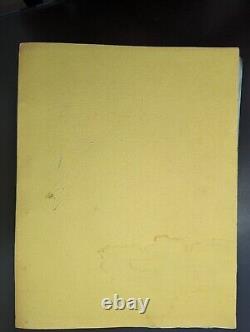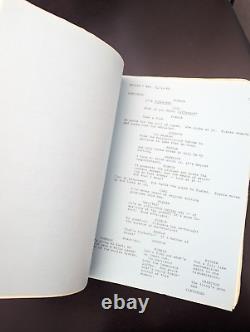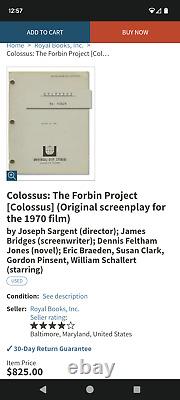 Universal City: Universal City Studios, 1967. Revised Second Draft script for the 1970 film.
Based on the 1966 novel by D. Jones, about a high-powered American defense system named Colossus which becomes sentient and assumes control over the world.
Shot on location in Rome and California. Yellow titled wrappers, noted as REVISED SECOND DRAFT on the front wrapper, noted as production No. 02028, dated October 31, 1968. Title page present, noted as Revised Second Draft Screenplay, with credits for screenwriter James Bridges.
Last page of text numbered 121. Xerographic duplication on eye-rest blue stock, rectos only. Some wear on edge of Pages, bound with three gold brads.
Written on front by production designer.