Confessional' by Jack Higgins, Original Film Script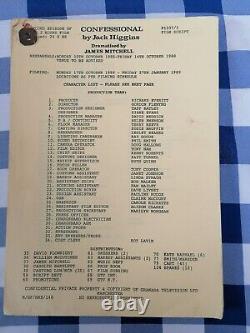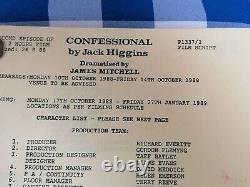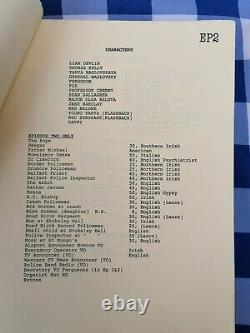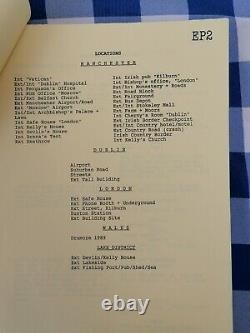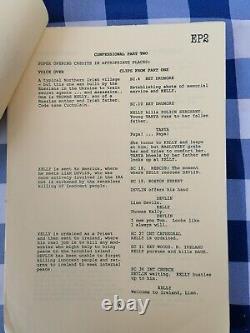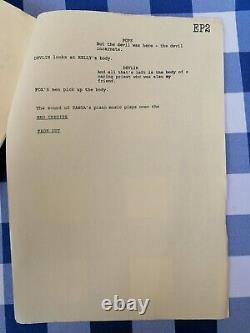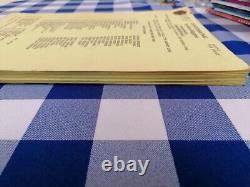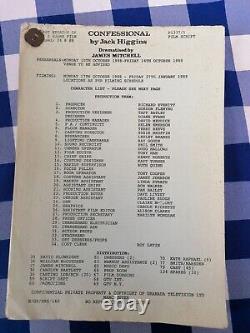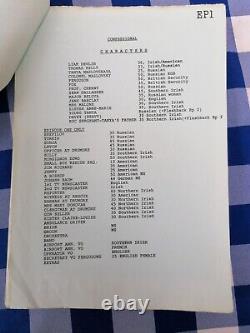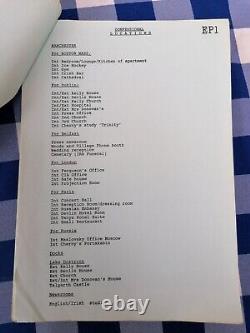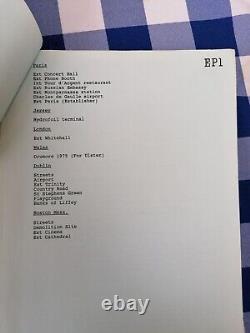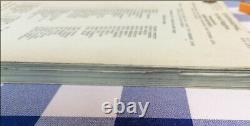 This original film script is an adaptation of the very. Successful Jack Higgins' novel Confessional. The timeline for the film production was. 1985: The novel Confessional was published.
1987: Granada Television acquired the film rights. 1988: James Mitchell wrote the screenplay.
Filming ran from Oct 1988 to Jan 1989. 1989: The film was shown by Granada in 4 episodes. Confessional is the third book in the Liam Devlin series. The character was originally introduced. In The Eagle Has Landed.
Synopsis: A KGB-trained IRA assassin has gone rogue. And is determined to kill the Pope. The IRA, KGB and British Secret Service are all after him. But can Liam Devlin get there first? A classic Jack Higgins thriller. Additional (film) detail can be found on Wikipedia. The script was written in two halves (totalling 232 pages). Principally to accommodate the location changes. They are labelled Ep1 (blue paper) and Ep2 (yellow paper). Both scripts are complete and the condition is good to very good. The first page of Ep1 is soiled from being at the top during. 35yrs of storage but could easily be cleaned; and the. Final page of Ep1 is present but detached. Pages of both scripts are (unusually) very clean. Some of the pages (mainly Ep1) have folded/rounded corners. And occasional minor discolouration at the edges, but no more.
Than would be expected from a'working' script of this age. If unsure of any potential extra cost.