LIGHTNING JACK- Movie Script Paul Hogan Cuba Gooding Jr. Screenplay movie Prop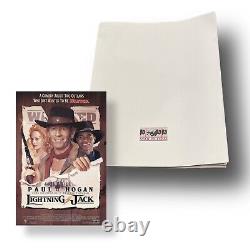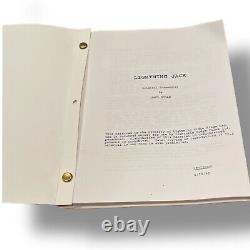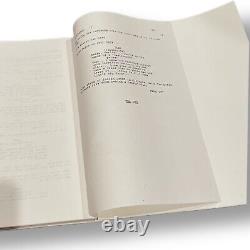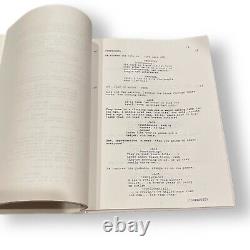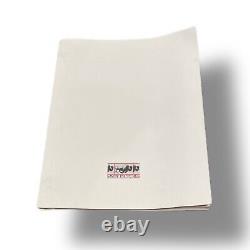 Original vintage "Lightning Jack" production made script, dated 05/28/93. Rare Savoy Pictures wrapper and title page present, complete script with all pages printed recto.
Wrapper internally bound with two (2) brass brads and movie title on exposed text block in black marker. Great vintage production made script which was acquired via estate sale in Southern California in a large lot of vintage scripts from the 80's/90's/00's. This estate item originates from an individual with a long career in the entertainment industry.
After being taken hostage in a botched bank robbery, the mute Ben Doyle Cuba Gooding Jr. Has inadvertently become Sancho Panza to the quixotic Lightning Jack Kane (Paul Hogan), who fancies himself a legendary Wild West outlaw. While Jack teaches Ben how to shoot, ride a horse and perform a successful heist, he's also being pursued by a posse of vigilantes. Finally seeing the writing on the wall, Lightning Jack wants to make one last score and retire, but a rival gang isn't making it easy. This, along with the others, are vintage and in production used quality. If you are looking for a "perfect" script, I'd suggest purchasing a reproduction. However, I do not offer those.