Movie Screenplay Script MARTIAN CHILD (2007) Howard Hesseman collection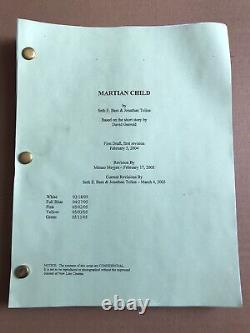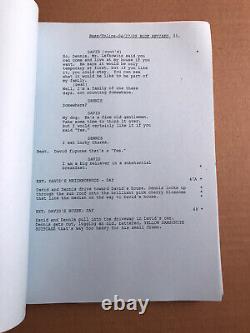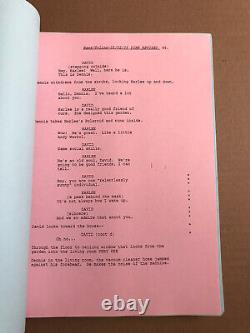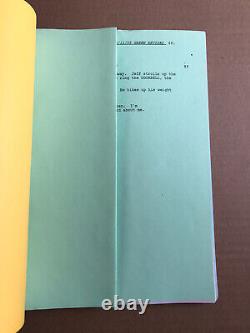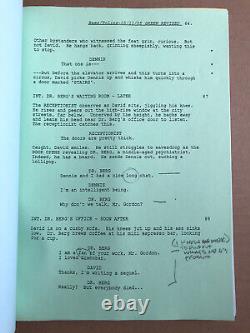 From the collection of late actor and comedian Howard Hesseman. Original movie script for the film, MARTIAN CHILD, starring John Cusak & Amanda Peet. Hesseman's collection of vinyl records and vintage concert posters and now I'm happy to announce that I've been given permission by Mr. Hesseman's Widow, Caroline, to sell his modest collection of underground comics, various movie and television scripts, as well as other interesting items. Howard Hesseman (February 27, 1940 - January 29, 2022) was an American actor known for his television roles as burned-out disc jockey Dr.
Johnny Fever on WKRP in Cincinnati, and the lead role of history teacher Charlie Moore on Head of the Class. He appeared regularly on television and in film from the 1970s to 2010s, with other noteworthy roles including Sam Royer (the husband of lead character Ann Romano) in the last two seasons of One Day at a Time, and a supporting role as Captain Pete Lassard in the film Police Academy 2: Their First Assignment.
Hesseman is best known for his role as anti-disco disc jockey Dr. Johnny Fever on the television sitcom WKRP in Cincinnati from 1978 to 1982, a role Hesseman prepared for by working as a DJ in San Francisco at KMPX-FM for several months. He was nominated for a Primetime Emmy Award for Outstanding Supporting Actor in a Comedy Series in 1980 and 1981 for his portrayal of Fever.