MR WOODCOCK- Movie Script Billy Bob Thornton Screenplay movie Prop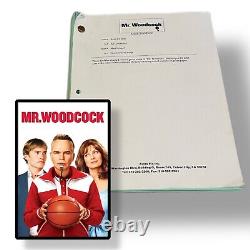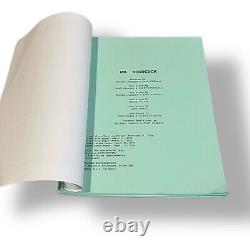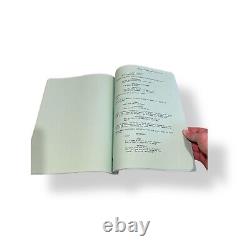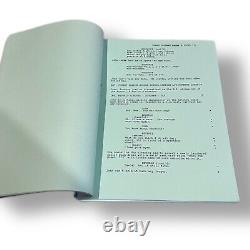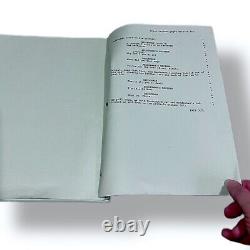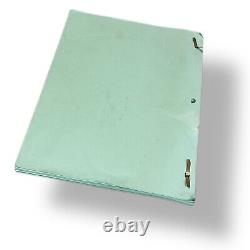 Original green revision "Mr Woodcock" script, starring Billy Bob Thornton. This script is very unique, as it has a cover letter from production assistant Matt Spiegel. Script is in great production used quality.
Farley arrives home and learns that his widowed mother Beverly is dating his former P. Farley disapproves of the relationship because he remembers Woodcock as an abusive bully.
Woodcock and Beverly become engaged and the majority of the film centers on Farley's attempts to convince his mother to break off the relationship, with the help of his best friend, Nedderman. Farley becomes increasingly obsessed with beating Woodcock at various competitions and with proving that Woodcock is not a suitable mate for Beverly. Farley's antics are so childish and extreme that his new love interest Tracy, a former classmate, refuses to see him again. Farley is set to receive his award at the same ceremony where Woodcock will be presented with an award for being Educator of the Year.
Woodcock receives his award first and is praised by numerous members of the community for being a great teacher and influence on children. Farley is unconvinced and devotes his entire acceptance speech to explaining why Woodcock is the biggest asshole on the planet. Woodcock and various crowd members refute Farley's points, and Woodcock then challenges Farley to a fight. Beverly witnesses the confrontation and dumps Woodcock. The next day, Farley has a heart-to-heart conversation with his mother, who tells him that he is selfish and has always sabotaged her relationships with men after his father's death.
Farley realizes she is correct, and after cutting short a live interview on The Tyra Banks Show, Farley attempts to apologize to Woodcock. The two have a final exorcising fight, which leads to Woodcock suffering a concussion. Farley and Beverly visit Woodcock in the hospital and all three seemingly make peace.
Farley declares that the key to life is not "getting past your past" but instead learning to embrace your past. He opines that Woodcock's vicious treatment in gym class helped him become the man he is today. Woodcock and Beverly get married, Farley reunites with Tracy, and Farley goes on to write a second book entitled Backbone: The Definite Guide to Self Confidence.