Philip D'Antoni SEVEN-UPS Original screenplay for the 1973 film #153621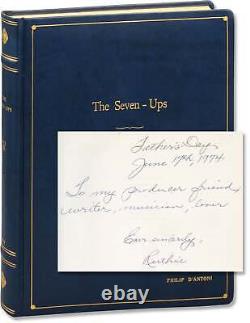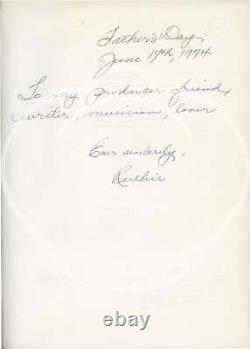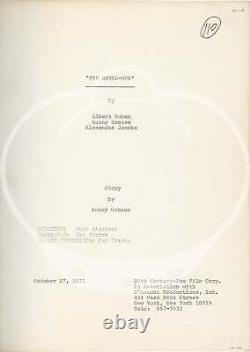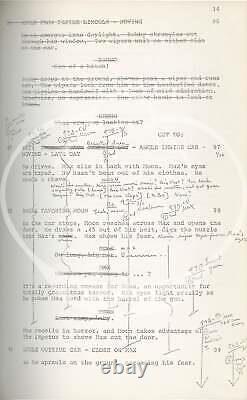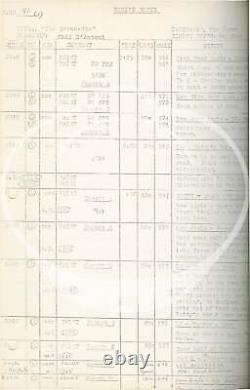 The Seven-Ups (Original screenplay for the 1973 film, presentation copy belonging to director Philip D'Antoni). Author: Philip D'Antoni (director, producer); Albert Ruben, Alexander Jacobs (screenwriters); Roy Scheider, Tony Lo Bianco, Larry Haines (starring) Title: The Seven-Ups (Original screenplay for the 1973 film, presentation copy belonging to director Philip D'Antoni) Publication: Los Angeles: Twentieth Century-Fox, 1972. Description: Final Shooting script for the 1973 film. The script supervisor's copy, with their photocopied annotations on virtually every page, bound as a presentation copy for director-producer Philip D'Antoni. Warmly inscribed by D'Antoni's wife Ruth to Philip on the front endpaper: Father's Day / June 17th, 1974 / To my producer, friend, writer, musician, lover / Ever sincerely, Ruthie.
" Based on an original fictional original story by real-life NYPD officer Sonny Grosso, about the "Seven-Ups, a secret New York detective squad with unorthodox methods (of questionable legality). An informant for the squad is secretly behind a kidnapping scheme, with the kidnappers impersonating police officers.
A masterfully executed script supervisor's document, with the legendary car chase scene in the film broken down frame by frame for nearly 30 pages. Set in New York City, shot on location in New York City, New York State, and Weehawken, New Jersey. Blue full leather binding with gilt titles and rule, and D'Antoni's name to the bottom right corner of the front wrapper in gilt. Title page present, dated October 27, 1972, with credits for screenwriters Albert Ruben and Alexander Jacobs, story writer Sonny Grosso and director Phil D'Antoni. Approximately 271 leaves, with last page of text numbered 7.
Xerographic duplication, rectos only, with shooting notes bound in opposite their corresponding script pages. Pages Fine, leather binding Near Fine. Subject: 1970s Cinema, Action Film, Film Scripts, Mystery and Crime, New York, Presentation Scripts, Producers. Royal Books is located in the midtown area of Baltimore, Maryland. Since 1996, we have specialized in rare books and paper relating to twentieth century literature, genre fiction, the arts, and popular culture, with a particular emphasis on cinema.
All books noted as First Editions are also First Printings unless indicated otherwise. This listing was created by Bibliopolis.