THE ENGLISH PATIENT Willam Morris Agency original Script Screenplay Movie Prop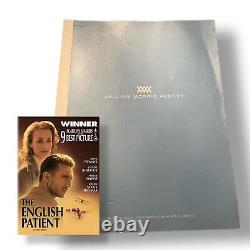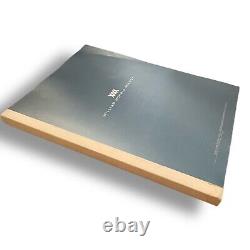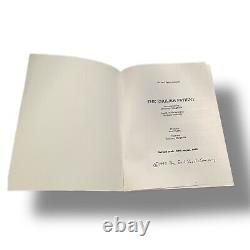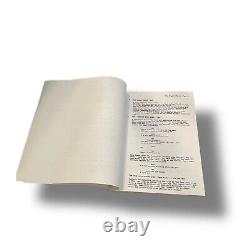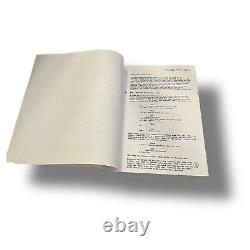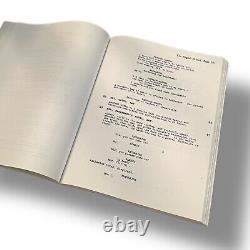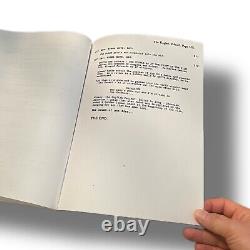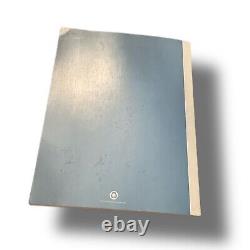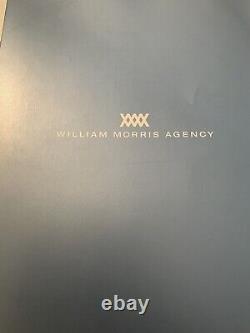 Original vintage William Morris Agency script, perfect bound revised draft; dated August 28, 1995. The William Morris cover has a beautiful blue sheen to it, which is difficult to photograph, but brilliant in person. October 1944 in war torn Italy.
Hana (Juliette Binoche), a French-Canadian nurse working in a mobile army medical unit, feels like everything she loves in life dies on her. Because of the difficulty traveling and the dangers, especially as the landscape is still heavily booby-trapped with mines, Hana volunteers to stay behind at a church to care solely for a dying semi-amnesiac patient, who is badly burned and disfigured. She agrees to catch up to the rest of the unit after he dies. All the patient remembers is that he is English, and that he is married.
Their solitude is disrupted with the arrival at the church of fellow Canadian David Caravaggio (Willem Dafoe), part of the Intelligence Service, who is certain that he knows the patient as a man who cooperated with the Germans. Caravaggio believes that the patient's memory is largely intact, and that he is running away from his past, in part, or in its entirety. The patient does open up about his past, all surrounding his work as a cartographer in North Africa, which was interrupted by the war. He may not be running from his work as a spy for the Germans as Caravaggio believes, but rather the memory of an affair he had with married Katharine Clifton (Dame Kristin Scott Thomas), the love of his life, and the memory of a promise not totally fulfilled. Hana may also test her theory of her fates with love and death as she embarks on a relationship of her own with Kip Singh (Naveen Andrews), a Sikh from India, whose unit has camped on the now overgrown lawn of the church. Their work entails sweeping for and defusing mines, the discovery of one such mine which had earlier saved her life. Great vintage production made script acquired via estate sale in Southern California in a large lot of vintage scripts from the 80's/90's/00's. This estate item originates from an individual with a long career in the entertainment industry. This, along with the others, are vintage and in production used quality. If you are looking for a "perfect" script, I'd suggest purchasing a reproduction. However, I do not offer those.