The Great Gatsby 1974 Original Movie Script Scenario 1974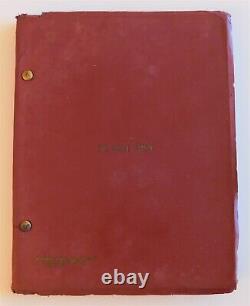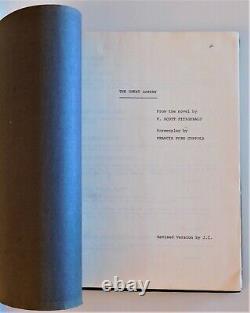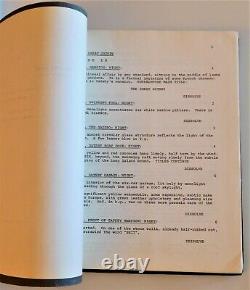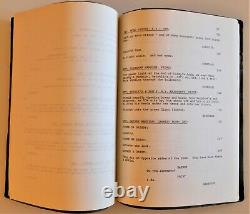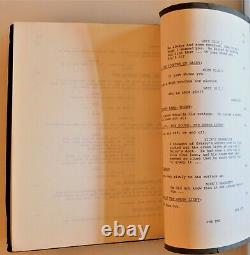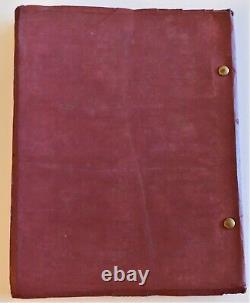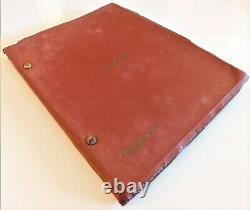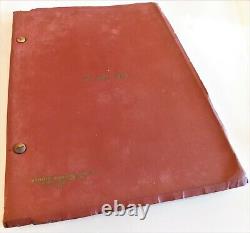 The Great Gatsby 1974 Original Movie Script Scenario Francis Ford Coppola. Original Movie Script Scenario Screenplay (measures 8 1/2"11" 22x28 cm) 131 Pages. All scripts are complete and in a very good to excellent condition (some scripts are over 60 years old and show age but no damage, unless clearly stated). Each script is offered for sale to fans and collectors strictly as a rare and valuable item of memorabilia. Autographed scripts are offered for sale under our usual guarantee of 100%. The Great Gatsby by F. Truman Capote was the original screenwriter but he was replaced by Francis Ford Coppola. He believes he got the job on the recommendation of Robert Redford, who had liked a rewrite Coppola did on The Way We Were. Coppola had read Gatsby but wasn't familiar with it.
He checked himself into a hotel room in Paris (Oscar Wilde's old room) and started. I was shocked to find that there was almost no dialogue between Daisy and Gatsby in the book, and was terrified that I'd have to make it all up. So I did a quick review of Fitzgerald's short stories and, as many of them were similar in that they were about a poor boy and a rich girl, I helped myself to much of the authentic Fitzgerald dialogue from them. I decided that perhaps an interesting idea would be to do one of those scenes that lovers typically have, where they finally get to be together after much longing, and have a "talk all night" scene, which I'd never seen in a film.
So I did that I think a six-page scene in which Daisy and Gatsby stay up all night and talk. And I remember my wife telling me that she and the kids were in New York when The Godfather opened, and it was a big hit and there were lines around the block at five theaters in the city, which was unheard of at the time. I said, Yeah, yeah, but I've got to finish the Gatsby script. And I sent the script in, just in time. It had taken me two or three weeks to complete. On his commentary track for the DVD release of The Godfather , Coppola refers to writing the Gatsby script, adding Not that the director paid any attention to it. The script that I wrote did not get made.
William Goldman, who loved the novel, said in 2000 that he actively campaigned for the job of adapting the script, but was astonished by the quality of Coppola's work. I still believe it to be one of the great adaptations... I called him [Coppola] and told him what a wonderful thing he had done. If you see the movie, you will find all this hard to believe...
The director who was hired, Jack Clayton, is a Brit... He had one thing all of them have in their blood: a murderous sense of class... Well, Clayton decided this: that Gatsby's parties were shabby and tacky, given by a man of no elevation and taste. There went the ball game.
As shot, they were foul and stupid and the people who attended them were foul and silly, and Robert Redford and Mia Farrow, who would have been so perfect as Gatsby and Daisy, were left hung out to dry. Because Gatsby was a tasteless fool and why should we care about their love? It was not as if Coppola's glory had been jettisoned entirely, though it was tampered with plenty; it was more that the reality and passions it depicted were gone. This is not a "RE-PRINT" or a "REPRODUCTION" or a "PRINT". This is an ORIGINAL Script produced by the studio.
Ils sont forfaitaires en fonction du nombre d'articles commandés. The item "The Great Gatsby 1974 Original Movie Script Scenario 1974" is in sale since Monday, February 22, 2021.
This item is in the category "Entertainment Memorabilia\Movie Memorabilia\Scripts\Originals\Unsigned". The seller is "frenchcinemacollector" and is located in Montpellier. This item can be shipped worldwide.
Country/Region of Manufacture: United States